B H A K T I
2015  GRAMMY® Nomination !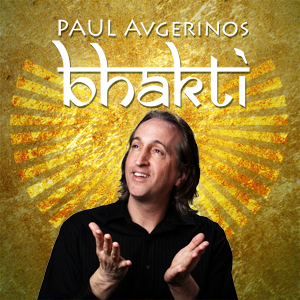 Bhakti is love – loving God, loving your own self, and loving all beings – Amma
Bhakti – a celebration of love and devotion. Avgerinos offers a joyful and uplifting feast for the ears in this East meets West and Christian meets Hindu riot of sound. A must have for energizing any yoga practice!
Perhaps the most joyful and uplifting Avgerinos project to date, Bhakti, is a Sanskrit word meaning love and devotion. It differs from his previous 18 albums in its Indian centric celebration of sound that also brings the Avgerinos voice front and center. Not since the 2005 album Phos Hilaron have we had the pleasure. This latest album combines Indian sitar, sarod, bansuri flute and violin with EWI, nylon guitar, groovy Bollywood beats and Christian Sanskrit mantras. Avgerinos combines devotion and joy perfectly to create a kirtan-lite new sound that is accessible to a wide audience.
This Grammy® nomination for BHAKTI honors the spirit of love and devotion; this is a victory of the heart, a celebration of the goodness within all of us.
Although I was brought up in the Greek Orthodox Church, I became a student of a Bhakti yoga guru from India when I was 16. All my life I have practiced yoga, meditation, chanting and devotional singing. For the last 20 years I have also been very active in a small Christian church near my home, singing and praying there. Increasingly I have been drawn to blend the most personally meaningful aspects of Bhakti yoga and Christianity together in a harmony of pure divine love. With devotion, gratitude and joy I offer you this album, BHAKTI . – Paul 
 Veteran New Age composer, Paul Avgerinos, blends his consummate skills, not just musically, but also spiritually, to produce "Bhakti". His connection to Christianity and Yoga shine together in a way that neither tradition outshines the other in his devotion, setting a model for the inter-spiritual future we may all embrace one day.  
— Russill Paul, musician, author of The Yoga of Sound & Jesus In The Lotus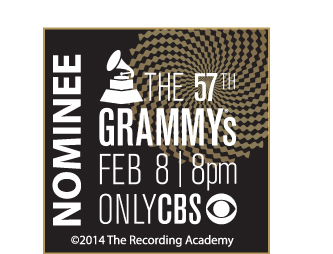 Make a joyful noise unto the Lord" and Paul Avgerinos said I will. On his latest exemplary recording, "Bhakti," Paul offers up his internal compass and in doing so manifests the glory of pure and simple joyfulness. He marries the many thoughtful practices of his faith and music into a stunning celebration of "devotion and gratitude." The spirit of these melodies, uplifted by an ensemble of talented musicians, brings a lighter step and a smile of recollection to your day. Here is a work that helps us remember and appraise with full clarity the pure and absolute joy of our mutual existence. Here is a recording that calms and soars simultaneously. Within "Bhakti" is found a musical regard for humanity and love of all things within the universe. Absolutely original and engineered with minute detail, this is a work of art that brings out the best in each listener – by virtue of offering us the same. Beautiful!!   — Anne Trenning, recording artist
From the very first strains of Paul Avgerinos's new album 'Bhakti', one is transported to the shores of India. I found myself awash with images of vibrant colour, joyful swaying sari-clad dancers, and smiling Indian yogis! The first two tracks 'Invocation' and 'Shanti Om' set the scene for the uplifting journey ahead – a soundscape which seamlessly moves through a mix of moods from groove to dance to the serenely meditative. Avgerinos's vocals feature on this album too, and to great effect on tracks such as the irresistibly foot tapping 'Love and Devotion'! Bhakti' is a seductive, smoothly organic sonic journey – a fusion of East meets West. It's a journey that in a subtle way leads one into the deeper recesses of ones being, so that by its conclusion one finds oneself resting in an oasis of peaceful calm and serenity. The more I listen to this album, the more I like it.  — Lia Scallon – Sounds of Sirius  
Listening to it gave me the same sense of peace that I experience when I playing my 'Tibetan Singing Bowls', when somehow at my deepest, purest level I know that everything is perfect. The recurring thread of sound that runs in and through the whole album, gently twisting and turning, puts me in mind of a mountain stream making it's journey back to source and at the same time being at source. By the end of the album it was as if my soul had attached itself and became part of the oneness as Paul expresses it.  Truly beautiful.    Scoring out of 5 I would have to give all tracks full marks – 5. With the exception of track 8, which I would give a 4. (Somehow it wasn't as 'talkative' as the others!)   My favourite track (if I had to choose) would be  hare Jesu nestled in position 6. Fully aligned to its big brother hare Krishna but so very soothing – perfect for comforting a child to sleep. Gently weaving the well-known chant into the recurring thread of the album.
— Ricky Swift  Click Magazine  UK
Paul Avgerinos Vocals, bass, nylon, steel, 12 string and echo slide guitars, keyboards and sound design
Camila Celin   Sarod
Steve Gorn   Bansuri Flute
Dayashila Carrie Grossman    Angelic Diva of AH and OM
Neel Murgai   Sitar
Arun Ramamurthy   Violin
Christine Yandell   Angelic Vocals
All compositions written by Paul Avgerinos  ~ Round Sky Music  ASCAP
Produced by Paul Avgerinos at Studio Unicorn, Redding CT 
Mastered by Michael Fossenkemper Turtle Tone Studio  •
Cover Photo and Design by Joe Frank ~