GRACE by Paul Avgerinos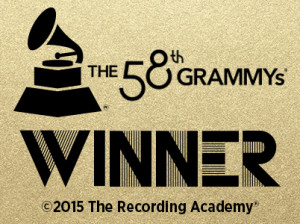 ' Grace is openness. By remaining open, you let go of your ego and narrow-minded views, and allow Divine Grace to express itself through you.' – AMMA
Paul Avgerinos Producer, Engineer, Vocals, 12 string and echo slide guitars, keyboards and sound design
David Darling  Cello  Laura Sullivan  Piano
Ricky Kej  Keyboards  Jeff Pearce  EBow Guitar
Kevin Braheny Fortune  EWI & Clarinet
Dayashila Carrie Grossman  Diva of AH and OM
Produced by Paul Avgerinos at Studio Unicorn  
Mastered by Michael Fossenkemper at Turtle Tone
Purchase at  –   Amazon     iTunes     CD Baby
Once again Avgerinos brings us to a place of high vibrational contemplative relaxation. 
Building on his GRAMMY® nominated New Age album BHAKTI, and featuring Grammy winners David Darling, Laura Sullivan and Ricky Kej, Avgerinos offers us a serene, magical and nurturing haven.
Avgerinos' best selling albums to date have been LOVE and BLISS. GRACE was conceived as a child of these two well received works, carrying forward their noble tradition on Avgerinos' 22nd album since 1985.
Relax, renew and experience GRACE.
Supported by an impressive crew of guest stars, including (among others) Jeff Pearce, David Darling and Laura Sullivan, Avgerinos has crafted one of his best albums ever, Grace. Marking his return to his spacemusic roots (Avgerinos' earliest releases were on the Hearts of Space label), these nine songs are, in a word, dreamy. Gentle washes of soothing keyboard melodies, reverbed piano, ambient textures, and angelic chorals are just part of what will hold listeners spellbound by Avgerinos' mastery. By turns soothing and dramatic (in that way, vaguely reminiscent of Constance Demby's classic Novus Magnificat), Grace is purely wondrous —
it's another hit  from Paul Avgerinos.
Bill Binkelman – Retailing Insight Magazine
While contemplating what to say about Paul Avgerinos new album "Grace" I decided to look up the actual definition of the word grace –
noun
1. elegance or beauty of form, manner, motion, or action
2. a pleasing or attractive quality or endowment
3. favor or goodwill.
4. a manifestation of favor, especially by a superior:
5. mercy; clemency; pardon:
6. favor shown in granting a delay or temporary immunity.
7. an allowance of time after a debt or bill has become payable granted to the debtor before suit can be brought against him or her or a penalty applied:
verb (used with object), graced, gracing.
14. to lend or add grace to; adorn:
15. to favor or honor:
to grace an occasion with one's presence.
And yes, I found myself thinking, yes, I could feel most of these being evoked when listening to the album. With titles such as "Serenity", "Guru's Grace", "Angelic Presence" and "Always Blessed" it's not hard to imagine. "Grace" is a soothing, relaxing journey. What I enjoy the most is that each time I listen I'll notice something I hadn't heard before; a smooth drone buried in the background, or a playful twinkle flitting throughout a tune.
It should be noted that not only will listeners hear the talents of Avgerinos, but the album also features Grammy winners David Darling, Laura Sullivan and Ricky Kej!
"Grace" from Paul Avgerinos is perfect for quiet reflection, yoga, meditation, work (I listen to it while writing), and I suspect much more. Consider giving it a try.