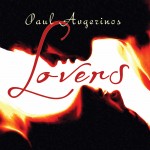 Posted on October 14, 2012 by Paul in Music

I am very happy to share the release of my 2012 album, ' LOVERS  ' . Sensual and rich, like fine dark chocolate, LOVERS weaves a magical tapestry of tender textures and exquisite rhythmic pulsations, caressing your body, heart and soul . My love of Electronica flavors this musical odyssey as well . Building on the […]

No Comments. Continue Reading...