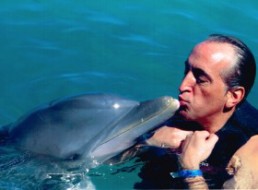 Posted on October 28, 2013 by Paul in Music

I remember that day forty years ago as clearly as this very moment. Saddened and disheartened by my parent's divorce, I sat alone in our darkened porch with my eyes closed, drawing a horse hair bow sticky with tree rosin across the string of a bass violin, my cheekbone pressed against the neck of the […]

1 Comment. Continue Reading...