Gnosis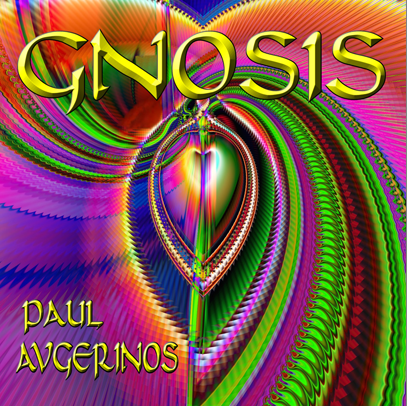 # 1 on Zone Reporter Radio Chart !

Five Best of Nominations and Winner Best Meditation / Relaxation Album

Avgerinos Echoes Interview

Cosmos FM Interview

  With Mike Stratis / WNYE 91.5 NYC

A rich soundscape of Greek Ambience, GNOSIS journeys deep into our ancient roots to find a resonance for today . Gnosis means knowing & knowledge – Gnostic wisdom comes to life in this rich tapestry of ancient Greek chants, Tabla, Oud, Sarangi, Cello, Angelic Choirs… Awaken now, journey to the center of your heart into pure being – into  G N O S I S

Gnosis is Awakening, knowing – pure being in this eternal moment. Direct experience unfiltered by thoughts and ideas. Free of the illusion of time, past and future melt away . We are free to experience the eternal NOW, in all it's glory. Awake from the illusion of separateness. Realize that we are all connected by an exquisite web of infinite complexity . Awake from the dream of life as an isolated individual to the blissful BIG love of Oneness with all of creation.

Free yourself from literal interpretations of sacred texts .

Open the eyes of your heart and KNOW the truth directly .

The great Gnostic Saint Paul said to the Ephesians,  The letter kills, but the spirit brings to life .

Breathe – Smile – Calm your body

Breathe – Smile – Quiet your mind

Be

Between your thoughts

within your heart

eternally now

you know

G N O S I S

Paul Avgerinos ~ Cello, Bass Violin, Fretless Bass, 12 String Guitar, Keyboards & Sound Design, Vocal Choirs, Percussion

Kevin Braheny Fortune ~ EWI  Electronic Wind Instrument

Steve Gorn  ~ Bansuri Bamboo Flute

Brahim Fribgane ~ Oud

Rafiq Khan ~  Sarangi

Rohin Khemani ~ Tabla & Percussion

Steve Waite ~ 12 String & Electric Guitars

Christine Yandell ~ Vocals

Antonios Paravalos ~ Greek Cantor
Reviews
The Greek gods chose this lofty mountain from which to conduct their affairs & rule the mere mortals, below. Paul Avgerinos, brings the sacred chants & royal secrets down to earth for those of us, priveleged to share his enthusiasm for ancient cultures & ethnic diversity. His GNOSIS CD is the latest in a series of sensually rich aural tapestries bridging the tradions of East & West with his creative sensibilities & technical expertise. The rich electronic & synthesizer fabric is woven together with world artists on various ethnic acoustic instruments to complete the presentation of a colorful aural soundscape to take your ears on a trip to new & exotic realms. Highly recommended that you listen to this with headphones.
Christopher Albright – WTUL – New Orleans
From the opening tones of GNOSIS and throughout this work, Paul Avgerinos evokes and brings to fruition the mystical journey that we all must make. One sees caravans on the long walk, trekking the night desert while the stars wheel even beyond their courses, rhythms of life and long tradition urging on travelers in the timeless patterns of their peoples. There is a palpable sense of myth and legend in this music, expressed in the soaring ambient textures, the pulse of rhythms, the plaintive calls of the cantor. The movement of ancient waters, the universal giver of life, is discernible as well. Above all, there is that depth and spaciousness that Paul doesn't just create, it is instead as though he finds deeply hidden treasure and coaxes it to come just to the edges of the firelight where we can see and recognize it, yet the shimmering mystery prevails, that vast knowing which cannot be fully perceived.
KUAC Nightlight by Michael Henchman
GNOSIS is, without any doubt, your best CD to date… An excellent and brilliant example of the best Space World Electronic Music… Congratulations!!!
Francisco M. Lopez Herrero LA OTRA ORILLA, Spain
A sequel to the excellent Phos Hilaron, GNOSIS is a slightly less choral sounding album but none the less an exciting new album in itself. I guess you could describe the music within as a mixture of ambient, new age and world music genres – if you are a fan of any one of these genres then you will certainly find much to entertain you here. As before the tracks have a spiritual feeling to them, but are equally suitable for chilling out to or recharging the batteries after a stressful day. The mixture of ancient Greek chants and oriental and middle eastern instruments offer a timeless aura that is surprisingly effective . The music is excellent and if you are a devotee of new age or ambient music then I strongly suggest you check out Paul Avgerinos and his music.
The Borderland by John Peters
A glowing, watercolor wash of angelic sounding choirs and ancient Greek chants, longtime Magnatune favorite Paul Avgerinos' new album is based on the Gnostic tradition and wisdom of ancient Greek mystery societies, and also features perfectly integrated sounds of tabla, oud, sarangi, and cello. Allmusic.com recently called Paul "one of the giants of ambient music," and the stellar sound design on this new release makes apparent how he earned the title. GNOSIS is luminous and relaxing.
Magnatune by Shannon Coulter 
GNOSIS is a journey! It takes one into an exotic realm accompanied by various sonic personages and then chills one out into drift 'n' dreams. Energized spirit and spirit at peace . . . flow with the blend and enjoy !
WKNH by Mitchell Mendys
GNOSIS is Paul's most mature work to date. Here he harks back to his roots. This ambient music is rhythmic, natural and hypnotic yet calming and not grating on the nerves like so much ambient/trance music today. Most excellent !
Renee Gelpi – Galaxie – CBC – Canadian Broadcasting Commision
Religious chants included in contemporary arrangements is not something new. You are probably thinking already about Michael Cretu and his Enigma project where Gregorian chants where included in his arrangements. In fact that project was quite a commercial success at the time. Two-time Grammy nominated Paul Avgerinos retries that successful recipe, adding a little twist to the story. What is new on GNOSIS is the inclusion of orthodox Christian chants. Of a Greek descent, Paul Avgerinos is most likely familiar with all the songs that are sung during a Greek Orthodox Christian mass. A master of electronic and ambient music, Paul Avgerinos crafts some beautiful songs around the religious chants. One almost regrets the fact that this is not the theme of the entire album. In fact I don't think Avgerinos ever considered sticking to one style for his music. He has other things in mind and he wants to share them with us.
The album begins with a dreamy song led by acoustic guitar on hypnotic female vocals. The second track, Follow Your Bliss introduces us for the first time to the ancient Greek chants, although the percussion section led by tabla will make you dream of other corners of the worlds as well. The feeling of voyage through time and space follows the listener from the beginning until the very end. It's because Avgerinos keeps exploring multiple influences, from various places and ages with rich soundscapes taking us to Greece, Middle East and India. The theme of orthodox Greek chants returns on Know Thyself and then, one more time, on the title track, Gnosis. The second half of the album abandons the religious theme in favor of a more laid back, pure ambient type of electronic music. There is a haunting violin on some of the tracks though, that, for some reasons, only made me think of the soundtrack for Schindler's List.
This is ambient music at its best, very peaceful and serene, excellent for meditation and relaxation, consolidating Avgerinos' position as one of the giants of the New Age genre.
Eddie Lascu ~ GNOSIS2000.net
Recorded and mixed at  Studio Unicorn  Redding, CT