Bliss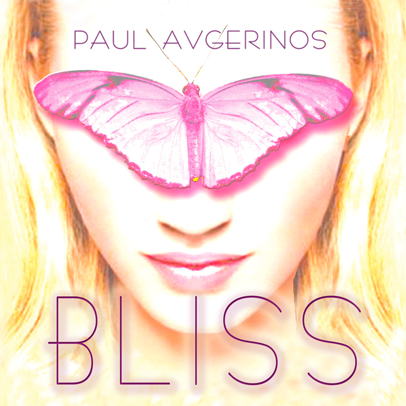 In the rich soil of Peace, grows the Sacred flower of Grace
Breathe  Deeply ~ its aroma  is  Your  Bliss
Designed especially for Relaxation, Massage, Meditation, and all the Holistic arts, BLISS flows for 75 minutes of graceful soothing serenity . Like Liquid Mind and Deuter, BLISS is a deeply expansive space of unconditional peaceful love . Without obvious melodies, bass and drums, it helps you to release resistance and open more fully to your own inner natural state of BLISS .
Paul Avgerinos ~ Bass Violin, 12 String Guitar, Electric Slide Guitar, Keyboards, Sound Design
Carrie Grossman ~ Angelic Diva of AH & OM
A very special Thank You to Carrie for encouraging and supporting my making a ' Simple ' album . For Mr. " 120 tracks and Nine Guest artists seems like a nice start . . . ",  this is no small accomplishment !
Reviews ~
Connecticut–based instrumentalist with a huge breadth of vision, Paul Avgerinos walks the line between ambient meditation and melodic meandering, with hazy shimmering drones and slide guitars creating brainwave-slowing, timeless free-floating ease in weary listeners. Bliss is this Grammy–winner's twelfth album and marks a point of mastery and conviction without the need to prove his mettle. Each track is no more elaborate than it needs to be; the emphasis is on relaxation and the reward is 75 uninterrupted minutes of just what the title promises, enough precious bliss to make the album something like a family heirloom emerald you never knew was coming your way. It's always been yours, Avgerinos just helps you "own" it.
"Bliss Is" flows in with morphing drones, Avgerinos' cavernous bass violin, jangling accents, 12-string guitar harmonics, and warm synth beds that envelop the listener in snug stillness. "Contentment" takes slow, deep breaths of light and sound that come tingling on deep drone waves and then weave slowly out in long prana yoga-style breaths while "Fertile Soil of Peace" brings us even closer into the zone with drones that collide and create the sound like the snow of shimmering star-sky organs. Ambient nature sounds like running water and birdcalls are used judiciously but with effectiveness such as when they burble out under the synth and metal bowl drones of "Waters of Life." Using his palette of subtle guitar harmonics and sustained slide notes with synthesizer drones, "Stillness" finds Avgerinos coaxing time down to a motionless state of suspended animation. It bends, melts, and coasts into a warm, pulsing stop that beats like a heart and flows like the breath. Movements become slow and more meaningful, and the music reflects these gradual changes as synth drones morph slowly and shift like a kundalini serpent shedding its skin in the afternoon sunlight.
No matter how regularly one practices meditation, it can be hard to start. The ego resists, citing many pressing engagements or better offers. But we can always put on some music while we anxiously procrastinate and if we choose Bliss, Paul Avgerinos' music can lead us to where the true engagement lives, which is beyond the value of any jewel.  The Daily OM 
Paul Avgerinos pares down to what amounts to a solo album on Bliss, a return to the romantic, classical spacemusic style exemplified by previous releases Words Touch and Love—though Bliss presents an even more soothing mood. Playing keyboards, 12-string guitar, "sound design" and featuring help from Carrie Grossman, credited as "Angelic Diva of AH and OM", Avgerinos crafts billowing clouds of musical comfort, enveloping the listener with serenity and bliss, and thereby meriting the CD's title. Bliss is this column's "Highly Recommended" album for your massage therapist customers.
– Bill Binkelman, New Age Retailer
Kindred Spirit ~ Tania Ahsan Yet again the legendary Paul Avgerinos has created an album that is bound to delight New Age music aficionados and ambient junkies alike. This is a subtle album employing quite developed drone work that is a cut above the usual plethora of beige works that can be endemic to the genre. The track Fertile Soil of Peace especially lifts the spirit and sends it soaring to another place. Some compositions seem to be misnamed in that Lightness of Being is one of the denser tracks, with an ominous undercurrent that keeps you grounded even while the top notes try and elevate you. Some of the music is akin to whalesong and is very profound, its meaning a whisper hardly caught on the wind. An accomplished album from the famous New Age composer.
A lot of flowing, constantly metamorphosing musical lines sort of like clouds of sound. I once reviewed mostly New Age cassettes for an audio publication but haven't been listening to New Age material in the few last decades. However, I found this CD to be a throwback to the wonderful trippy music of the Hearts of Space-type genre. No hip-hop-influenced beats coming in here as in most so-called ambient music today. Just a lot of flowing, constantly metamorphosing musical lines sort of like clouds of sound. And they have satisfying harmonic sense and development to them—not terribly obvious little keyboard ramblings as on many popular New Age albums. The vocalese contributions fit into the instrumentals beautifully and are not the least bit annoying. The sonics are also to be commended; they decode beautifully with ProLogic II or DTS Neo surround. Would be a terrific album for massage use. You might expect this to come from some New Age hotbed such as San Francisco, Sedona or Santa Fe, but it's from Connecticut! Plus a nice long program too.
The new album by Grammy nominated composer Paul Avgerinos is a perennial ambient work with a promising title – Bliss. And that's truly what you will feel after 75 minutes of soft and rapturing harmonies circulating through your body-mind. It takes only ten tracks to experience an ineffable dwelling at the edge of your infinity. Avgerinos offers textural ambiances designed to create an environment where extraordinary vastness meets utter simplicity in the openness of this moment. The sounds are like ripples in the waterfall of Grace splashing in the ever-present ocean of pure consciousness. Just listen and flow with the music, rest in the soundwaves and find Bliss… Ecstatically recommended !
John M Peters ~ The Borderland
Multi-instrumentalist and composer Paul Avgerinos is no stranger to The Borderland, we have reviewed at least two, possibly three, of his earlier albums. Mr Avgerinos' music is set at the spiritual end of the new age spectrum and while British cynicism may raise an eyebrow at the overtly colorful descriptions of the nature of the music it is true that the music itself is always highly melodic, technically complex, and emotionally pointed directly at the heart. Bliss is the newest album and continues the spiritual theme but there are some thematic differences to the previous albums. Part of Mr Avgerinos's signature sound is multi-tracked and layered voices for a choral effect, giving a Gregorian Chant sound – these seem to be largely missing from Bliss, and the album is much more of an ambient affair, with slowly shifting drone synths and ethereal percussion creating relaxing soundscapes. In essence Bliss is an album to chill out to, for meditation, or to create a receptive ambience. Essentially, the ten tracks just drift along at their own speed, fading into oblivion at some organically set length. The track titles are: Bliss Is, Contentment, Fertile Soil Of Peace, Flowering Of Grace, Lightness Of Being, The Clear Light, Gate Of Heaven, Spirit's Breath, Waters Of Life, Stillness. If you have the patience for it then Bliss is a good album to have in your collection for those times when you need to channel out the outside world for a while. For those used to Mr Avgerinos's more ornate music this may take a little while to get used to but the impact is worth waiting for.
William Ruhlmann ~ Rovi All Music Guide
New age synthesizer player Paul Avgerinos has traveled the world in his catalog of albums and also explored emotional and spiritual realms. As its title indicates, Bliss serves as accompaniment and inspiration to a state of untroubled existence. Avgerinos expresses that state through a series of ambient tracks with appropriate titles — "Contentment," "Fertile Soil of Peace" — using ringing, echoing synthesizer patterns taken at glacial tempos. After several tracks have established the slow, calm tone, "Lightness of Being" presents a somewhat more involved collection of sounds, some of them odd and tentative, with greater musical development. Things pick up noticeably in "Spirit's Breath," with its washes of sound, and "Waters of Life" employs pouring and falling water, making it the album's liveliest track. But the closer, "Stillness," returns to the calm feel of earlier tracks, which means that this is an album to be played with the "repeat" button set, so that its circularity can extend the sense of bliss it invokes for hours on end.
Rosie Pearson, Reiki Master
I am so glad that you continue to produce such beautiful work. No matter how many people write you and tell you about how helpful your music is, you can never really know the extent of your reach. I use your albums in my Reiki practice and since I only play music when I am guided to do so, playing your music is very intentional… not simply beautiful background sound but a major part of the healing for that client. Thank you for being part of my clients' journeys.
The Magical Buffet ~ BLISS & New Age Music
Recorded and mixed at  Studio Unicorn  Redding, CT
Mastered by Michael Fossenkemper,  Turtle Tone Studios